Winter Concert Series - February 20, 21 & 22, 2015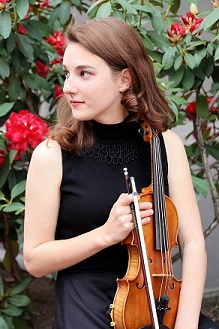 Concert Season Funding
James M. Collier
Concert Season Partner

Neil & Sharon Wilson
Winter Concert Series Partners

Carpenter Foundation
Carrico Family Foundation
City of Ashland
Collins Foundation
Cow Creek Umpqua Indian Foundation
James F. & Marion L. Miller Foundation
Oregon Arts Commission/National Endowment for the Arts
The Oregon Community Foundation
Pacific Power Foundation
&
The Friends of the YSSO

Performances:

Friday, February 20, 7:30 p.m.
Performing Arts Center, Grants Pass High School
Saturday, February 21, 7:30 p.m.
Craterian Theater at the Collier Center, Medford
Sunday, February 22, 3:00 p.m.
Southern Oregon University Music Recital Hall, Ashland

Winter Concert Series Poster (.jpg)

Ticket information

Program:
Youth Symphony
Piotr I. Tchaikovsky, Violin Concerto in D Major (mvts. II & III)
Sarah Klein, Violin

Georges Enesco, Rumanian Rhapsody No. 1

Youth Orchestra
Piotr I. Tchaikovsky, Overture 1812 (arr. Lehmeier)
Johann Strauss II, Tritsch Tratsch Polka (arr. Isaac)
Camille Saint-Saens, March Militaire Francaise (arr. Isaac)

Youth Strings
Henry Purcell, Rigaudon
Bob Phillips, Dance of the Brewster Bears
Klaus Badelt, The Pirates of the Caribbean (arr. Moore)
Traditional, Old Joe Clark

Sarah Klein, Violin
2014 Concerto Competition Winner

Associate Concertmaster of the Youth Symphony, Sarah Klein joined the YSSO organization in 2007. She studies privately with Faina Podolnaya. Other private teachers have included Laura Owen, Bethany Fuller, Mari Johnson, Lisa Truelove (cello) and Pat Dealy (piano). A Medford home school student, Sarah also attends North Medford High School (NMHS) where her school music teacher is Lynn Gervais.  In addition to her involvement in the YSSO and the NMHS Chamber Orchestra, Sarah has also played in Siskiyou Violins, the Rogue Valley Symphony and in the orchestra for the recent Oregon Shakespeare Festival's production of "Into the Woods."  Additionally, she has participated in master classes and lessons led by the Emerson Quartet, Calder Quartet and the Ariana Quartet.
When asked about the concerto she is preparing for the February performances, Sarah shared, "The Tchaikovsky violin concerto is a musical beast. It's intricate, passionate, difficult, colorful and brooding. Every movement offers a myriad of emotion…."
Sarah offers her profound thanks to her parents and her brother for their advice, encouragement and support throughout the years, and for their never-ceasing enthusiasm for music. She also extends her gratitude to her teachers, the conductors with whom she has worked, and her musical colleagues for inspiring her.