Spring Concert Series - May 20, 21 & 22, 2016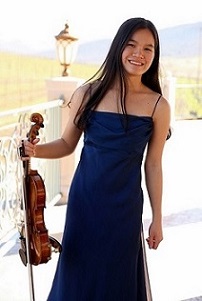 Chloe Brown, Violin Soloist

Concert Season Funding
Carpenter Foundation

Carrico Family Foundation

City of Ashland (Ashland lodging tax revenues)

Collins Foundation

Cow Creek Umpqua Indian Foundation

James F. & Marion L. Miller Foundation

Oregon Arts Commission, a state agency funded by the State of Oregon and the National Endowment for the Arts

Pacific Power Foundation

Trust Management Services, LLC (Braemar Charitable Trust)

& The Friends of the YSSO
Performances:
Friday, May 20, 7:30 p.m.
Oregon Center for the Arts at SOU Music Recital Hall, Ashland

Saturday, May 21, 7:30 p.m.
Performing Arts Center, Grants Pass

Sunday, May 22, 3:00 p.m.
Craterian Theater at the Collier Center, Medford

Spring Concert Series Partners
Neil & Sharon Wilson

Spring Concert Series Poster (.jpg)
Program
:
Youth Symphony

Verdi, Overture to La forza del destino

Dvorak, Romance in F minor for Violin & Orchestra, Op. 11
Chloe Brown, violin soloist

Bock/Harnick, If I Were a Rich Man (from "Fiddler on the Roof")
Jose Rubio, baritone

Bernstein, Glitter and Be Gay (from "Candide")
Lindsay Ohse, soprano

Leigh/Darian (arr. Jacobs), Man of La Mancha -I, Don Quixote (from "Man of La Mancha")
Jose Rubio, baritone

Arlen/Harburg (arr. Hayes) Over the Rainbow (from "The Wizard of Oz")
Lindsay Ohse, soprano

Leigh/Darian (arr. Jacobs), The Impossible Dream (from "Man of La Mancha")
Lindsay Ohse & Jose Rubio

Youth Orchestra

Rossini (arr. Isaac), Overture to The Barber of Seville
Kern/Hammerstein (arr. Cerulli), Ol' Man River (from "Show Boat")
Arlen/Harburg (arr. Phillippe), Ding! Dong! The Witch is Dead! (from "The Wizard of Oz")

Chloe Brown, violin

Chloe Brown, concertmaster of the Youth Symphony and one of the winners of the 2016 Concerto Competition, has been involved in the Youth Symphony of Southern Oregon since the fourth grade. A senior at Ashland High School (AHS), her music teacher is Lauren Trolley, AHS orchestra director.  Chloe has studied privately with Clarissse Atcheson and Scott Cole.  In addition to her participation in the AHS Chamber Orchestra and the YSSO organization, Chloe also plays in the Rogue Valley Symphony. 

When asked about her experiences with the Youth Symphony of Southern Oregon, Chloe shared that she "will remember the thrill of being in a large ensemble and the huge sound [a symphony orchestra] can make." She cites Jennifer Higdon's Blue Cathedral and George Enescu's  Romanian Rhapsody No. 1 in A Major as favorite and memorable works. Chloe also shared that she is inspired by the artistry of Bella Hristova and Elena Urioste. 

Among her many accomplishments as a scholar-musician, she is a member of the National Honor Society, was selected to participate twice in both the Oregon Music Educators Association All-State Orchestra and State Solo & Ensemble Competition, and she is a National Merit Scholar. Following graduation from AHS she will attend Northwestern University and pursue studies in engineering, computer technology or other area of scientific endeavor. 


Lindsay Ohse, soprano & José Rubio, baritone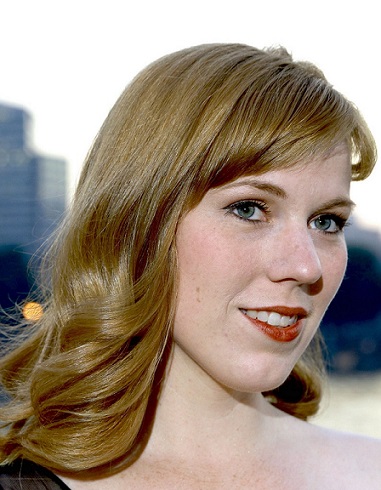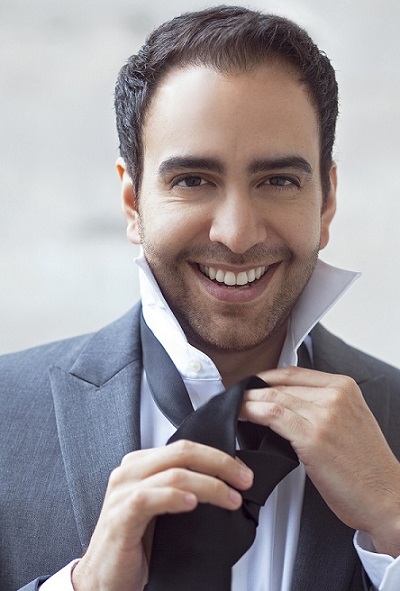 Guest artists Lindsay Ohse, soprano, and José Rubio, baritone, are well-known to local audiences for their numerous performances with Brava! Opera Theater and as featured soloists with the Youth Symphony in 2014. Earlier this season, Ms. Ohse and Mr. Rubio were guest artists with the Rogue Valley Symphony.

With a voice that has been described as "dazzling and clear" soprano Lindsay Ohse has performed major roles in opera and musical theater productions with the Santa Fe Opera, Sarasota Opera, Bronx Opera, Brava! Opera Theater and Opera Southwest among many others. She received critical acclaim for her performances as Magnolia Hawks in Jerome Kern's musical Show Boat produced by Portland Opera. She also has been heard as the Governess in Brava! Opera Theater's production of The Turn of the Screw by Benjamin Britten and in the role of Tiresias in the BOT production of Les Mamelles des Tiresias by Poulenc. Critics have noted that "Ohse's singing carries an ardent sensuality, even turning vocal ornamentation into characterization." She appeared as Lydia Larkspur in the east coast premiere of Kirk Mechem's The Rivals produced by Bronx Opera where "…her voice soared over the orchestra" and she "inhabited her role with charm and gusto." A 2012 winner of the Metropolitan Opera National Council District Auditions, she has completed residencies at Portland Opera and at Santa Fe Opera, where she received the Agnes M. Canning Award for outstanding apprentice artist singer. Upcoming performances include the role of Amenaide in Tancredi with Opera Southwest and the role of the Fairy Godmother in Cendrillon with Resonance Opera Works in Pittsburgh.

José Rubio's recent engagements have included the role of Figaro in the Asheville (NC) Lyric Opera production of Rossini's The Barber of Seville, Morales in Portland Opera's production of Carmen and the role of Guglielmo in the Skagit Opera production of Mozart's Cosi fan tutte. He has toured internationally and performed major roles with Brava! Opera Theater, Portland Opera, Tacoma Opera, Cincinnati Opera, the Music Academy of the West, and numerous other companies. In 2014 he was on tour in China with the ISING! International Festival. Equally at home on the concert stage as well as roles in opera productions, his Carnegie Hall debut was met with great acclaim. The Opera Insider proclaimed "…the recital was nothing short of stellar," describing the performance as "…an hour of intensely passionate singing. It could have gone on forever without complaint."  Mr. Rubio is featured in two Philip Glass operas, Orpheé and Galileo Galilei, recorded on the Orange Mountain Music label. He can also be heard on Albany Records' world premiere recording of Evan Mack's opera Angel of the Amazon. He is an alumnus of the prestigious Music Academy of the West summer festival and a two-time winner of the Metropolitan Opera National Council District Auditions. Mr. Rubio is a graduate of the University of Washington and holds a both an Artist Diploma and Master's Degree from the Cincinnati College-Conservatory of Music.